---
Welcome to the biggest celebration of Indigenous arts and culture in Atlantic Canada
Spirit Song Festival is a celebration of Indigenous Arts and Culture that has been running annually in St. John's since 2013. Spirit Song has now grown into a multi-day event which boasts world class performances, traditional and contemporary knowledge sharing events as well as artist in residence series.
The festival is enjoyed by Indigenous and non-Indigenous audiences alike. Spirit Song aims to support and promote Indigenous artists, strengthen our sense of community, as well as provide an opportunity for the greater public to experience the incredible work created by Indigenous artists from across Canada.
"Spirit Song festival began as a seed 10 years ago and has grown into a festival of art which transcends cultural boundaries, brings us together, and acts as a binding force to unite us all. Spirit Song ignites passion for Indigenous arts & culture and allows us the space to not only celebrate, but pass on cultural knowledge for generations to come."

Stacey Howse, Executive Director

---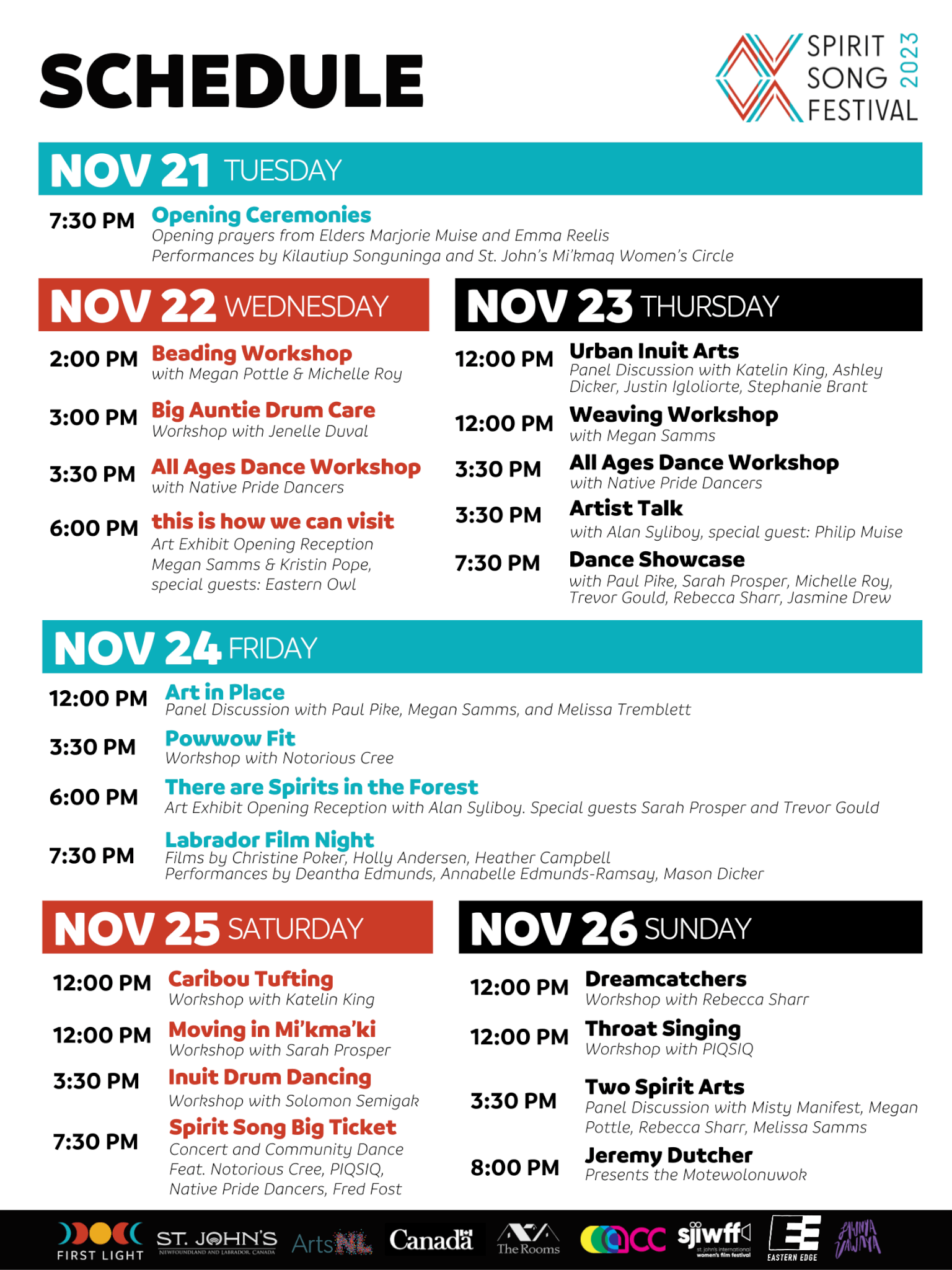 ---

How much do events cost to attend?

Can I just show up to an event?
Where are the events happening?
Can anyone attend Spirit Song events?