🧡 Orange Shirt Day
September 30th is Orange Shirt Day (National Day for Truth & Reconciliation), a day of remembrance and reflection on the legacy of residential schools in Canada and the impacts on Indigenous communities. It grew out of Phyllis Webstad's story of losing her brand new orange shirt on her first day at residential school, and what that loss represents.

These shirts are more than just a piece of clothing. By wearing this design, you are not only honouring those impacted by the residential school system, but you are committing to educating others. You're showing your support for truth and reconciliation, and encouraging others to engage in these essential conversations.
If you're wearing orange this year, be sure to share using #WhyIWearOrange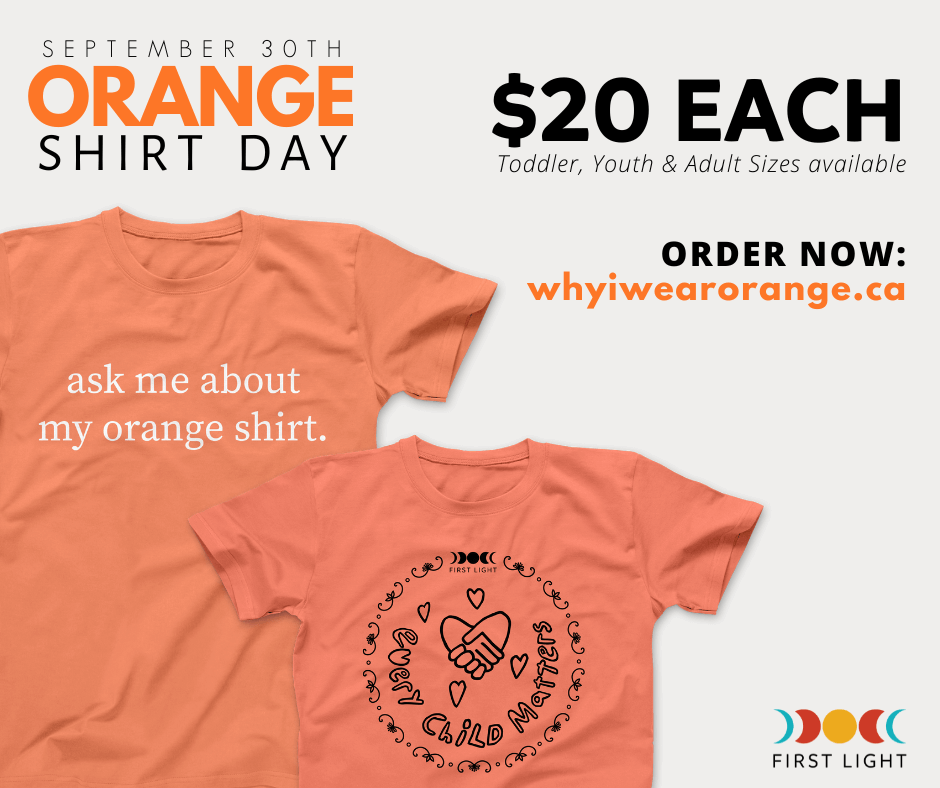 📦 Local Pick-up Details
Shirts will be available at 40 Quidi Vidi Road at the following times. Please note that there will be no pick-up available on September 30th. If someone will be picking up your order for you, please make sure they have the order number and name on the order.

September 26 – 9 am – 5 pm
September 27 –  9 am – 8 pm
September 28 – 9 am – 8 pm
September 29 –  9 am – 5 pm
All profits from our orange shirt sales go towards the development and creation of our Residential School Memorial Garden, led by Elders & residential school survivors. The garden will be a space for people to learn about the history of the residential school system, to recognize the strength and resilience of our survivors, and to celebrate the Indigenous cultures in our province.
Make a donation directly to the Memorial Garden: