Orange Shirt Day grew out of Phyllis Webstad's account of losing her shiny new orange shirt on her first day at residential school. We wear orange to honour the children who survived the Indian Residential Schools and remember those that didn't.
This year, First Light is calling on everyone to wear orange on September 30th to show solidarity with those who survived residential schools across Canada and to remember those who never made it home. We also encourage you to wear your orange shirt any day of the year to show your support for decolonizing spaces, educating others, and recognizing Indigenous rights. We are currently not accepting new orders for orange shirts, but will be soon.
Shirts are available until our stock runs out, with pickup available at 40 Quidi Vidi Road during the following times: 
Monday, September 26th – 9 am – 5 pm
Tuesday, September 27th – 9 am – 5 pm
Wednesday, September 28th – 9 am – 7:30 pm
Thursday, September 29th – 9 am – 5 pm
---
Orange Shirt Day Logo Contest
The winner for our orange shirt day t-shirt logo this year was 10-year-old Franke Kelly. Franke wanted to "represent the idea of healing through our hearts in connection with each other."
---
Have more questions about what Orange Shirt Day is? Check out our handout in both English (What is Orange Shirt Day) & French (Qu'est-ce qu'est la journeé du chandail orange?).
Wondering what you can do this year to recognize Orange Shirt Day? Check out this guide with several simple steps you can take:

We also have two lists of books specifically on residential schools, that are a great place to start to educate yourself & others – one is targeted towards young readers, and the other for adults.
If you're looking to share information on your own social media, we have created a few social media templates that you can use. They include options for Facebook, Twitter & Instagram (as well as Stories), and are a great way to share why you're wearing orange, or what you're learning. If you're sharing, be sure to use #OrangeShirtDayNL so we can see it!
Initiatives
First Light was thrilled to be approached by local designer Melanie Jacqueline to collaborate for an initiative that would educate her audience, while financially supporting our Residential School Memorial Garden. Like many Canadians, MJ was moved to action when learning of the 215 unmarked graves discovered at a Canadian Residential school in June of last year, and approached the organization with an idea. The collaboration features MJ's signature heart sweater design, with a bold orange heart to honour residential school survivors while celebrating the right to wear what makes us feel good. Pre-orders for the custom designed orange heart sweaters, along with other designs will open on July 1st, and links to purchase will be available on our social media and at melaniejacqueline.com.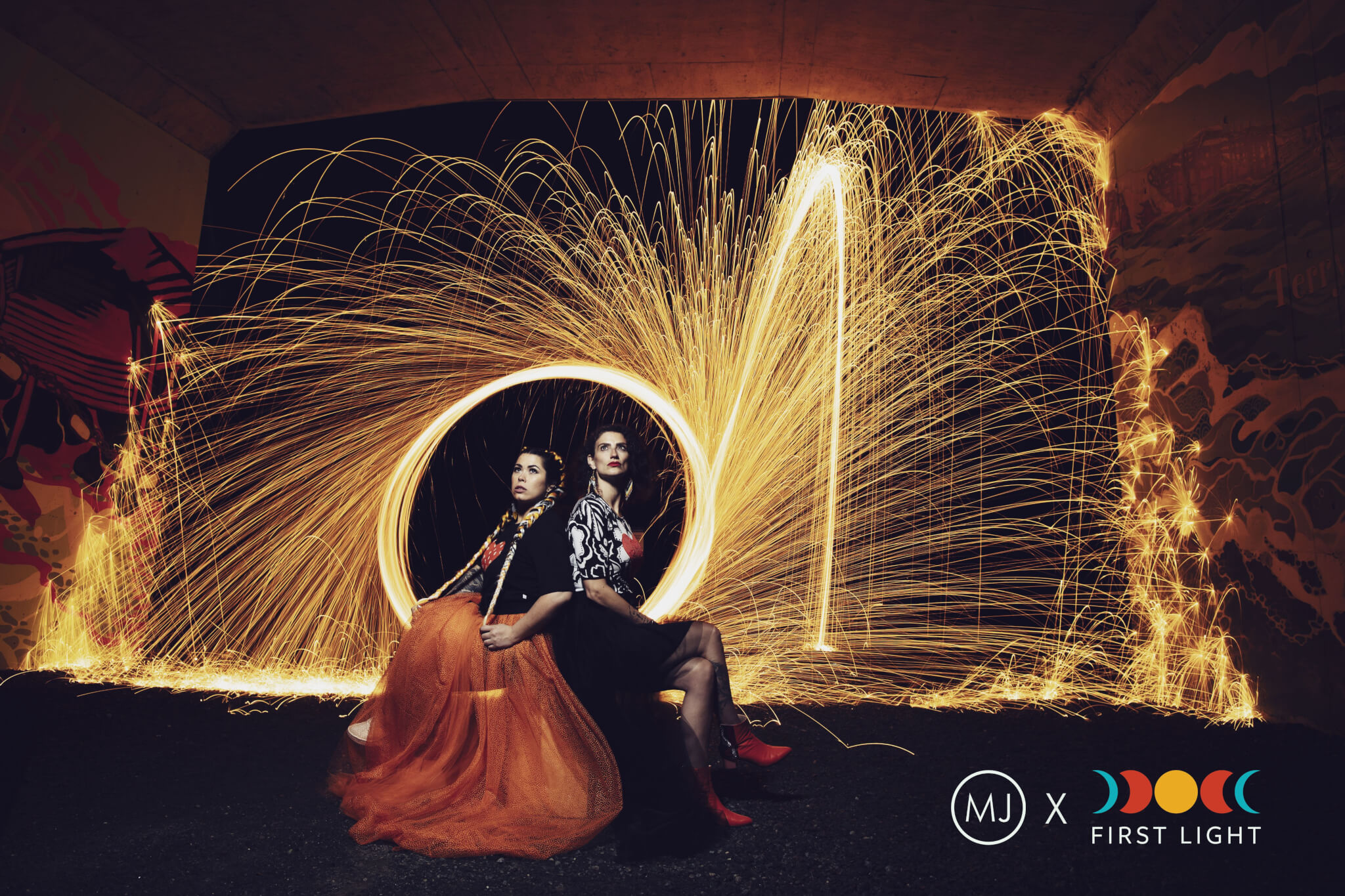 If you would like to make a donation, you may do so online – any donations we receive will go towards the development of a residential school memorial garden at 40 Quidi Vidi Road.
First Light is a Registered Charitable Organization (registration # 119257772 RR001).