Every year, on June 21st, First Light hosts a series of events and activities that celebrate the rich and diverse histories and contributions of Indigenous people in Canada, as part of National Indigenous Peoples Day. This year, we are thrilled to be returning to a fully in-person celebration!
The day will begin with a Sunrise Ceremony at Cavell Park, followed by refreshments. At 2:00 pm, the urban Indigenous and broader community are invited to the Techniplex for a family-friendly performance showcase, community feast, and urban powwow or Mawi'omi. 
In addition to the series of performances for National Indigenous People's Day on June 21, First Light will be hosting a series of workshops from both local and visiting performers before/after the 21st.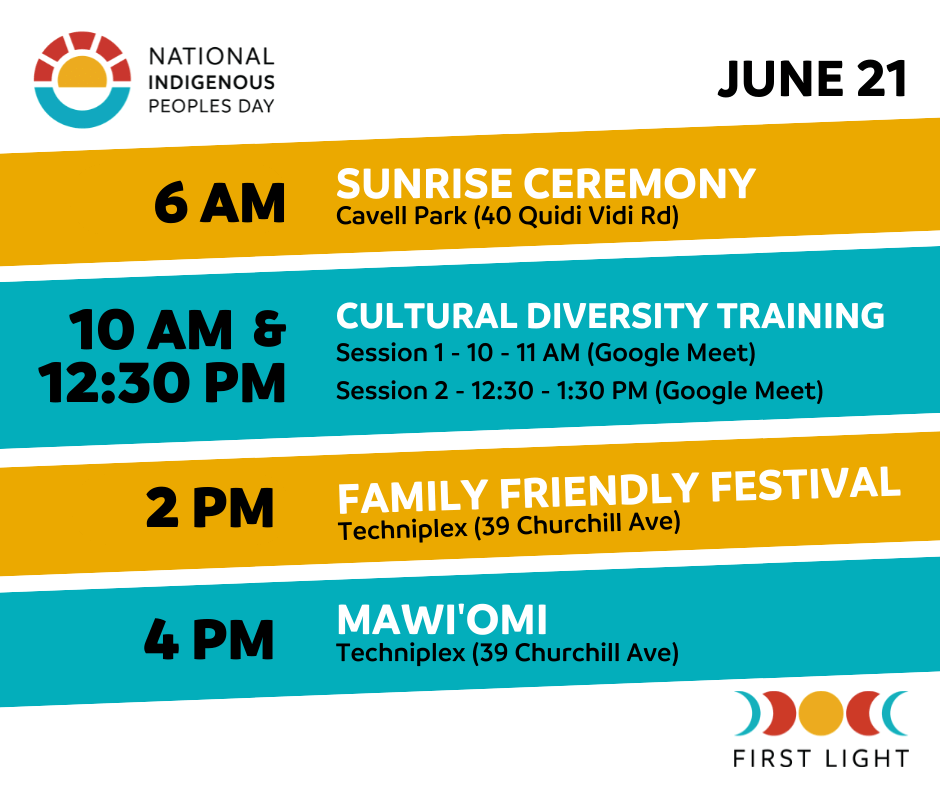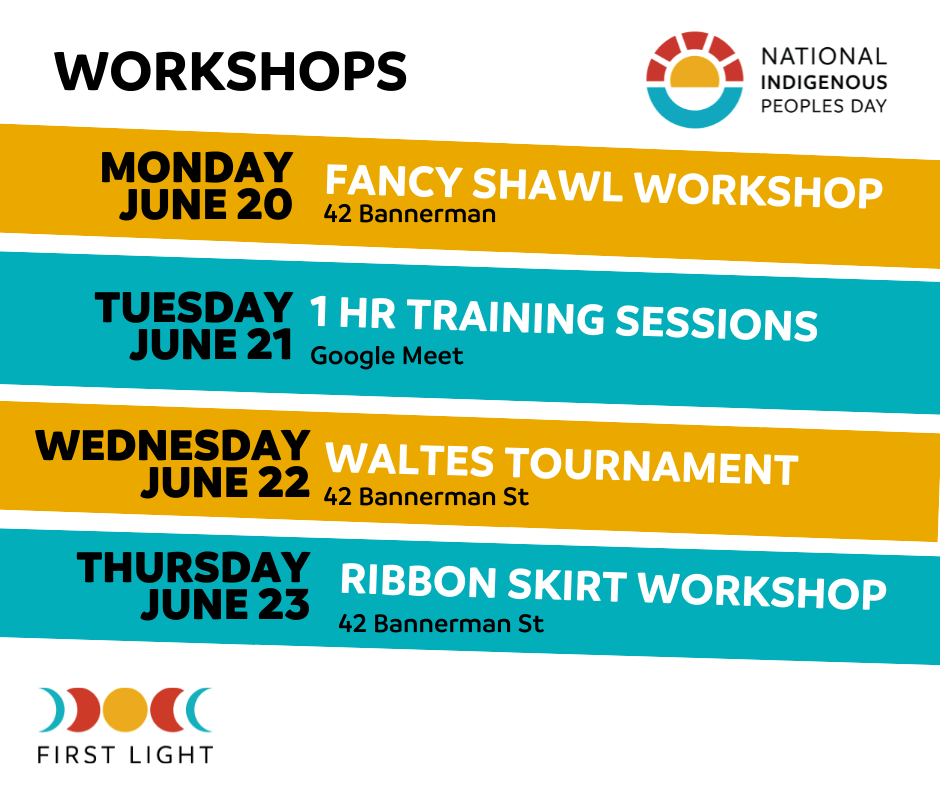 How Can I Celebrate?
Here on this page, we've collected a list of resources to help you celebrate NIPD.

You can also make a difference to the First Light community by donating today. Every donation contributes to the betterment of our organization as well as the wide range of programs and services we offer. All donations are tax deductible. To make a monetary donation, you may do so online below:
Gaining an understanding of the Indigenous cultures in our province is important if you want to celebrate on NIPD. The following list of resources are meant to add on to our Indigenous Cultural Diversity Training. For more information on our training program or to book a session, visit firstlightnl.ca/training or email [email protected]