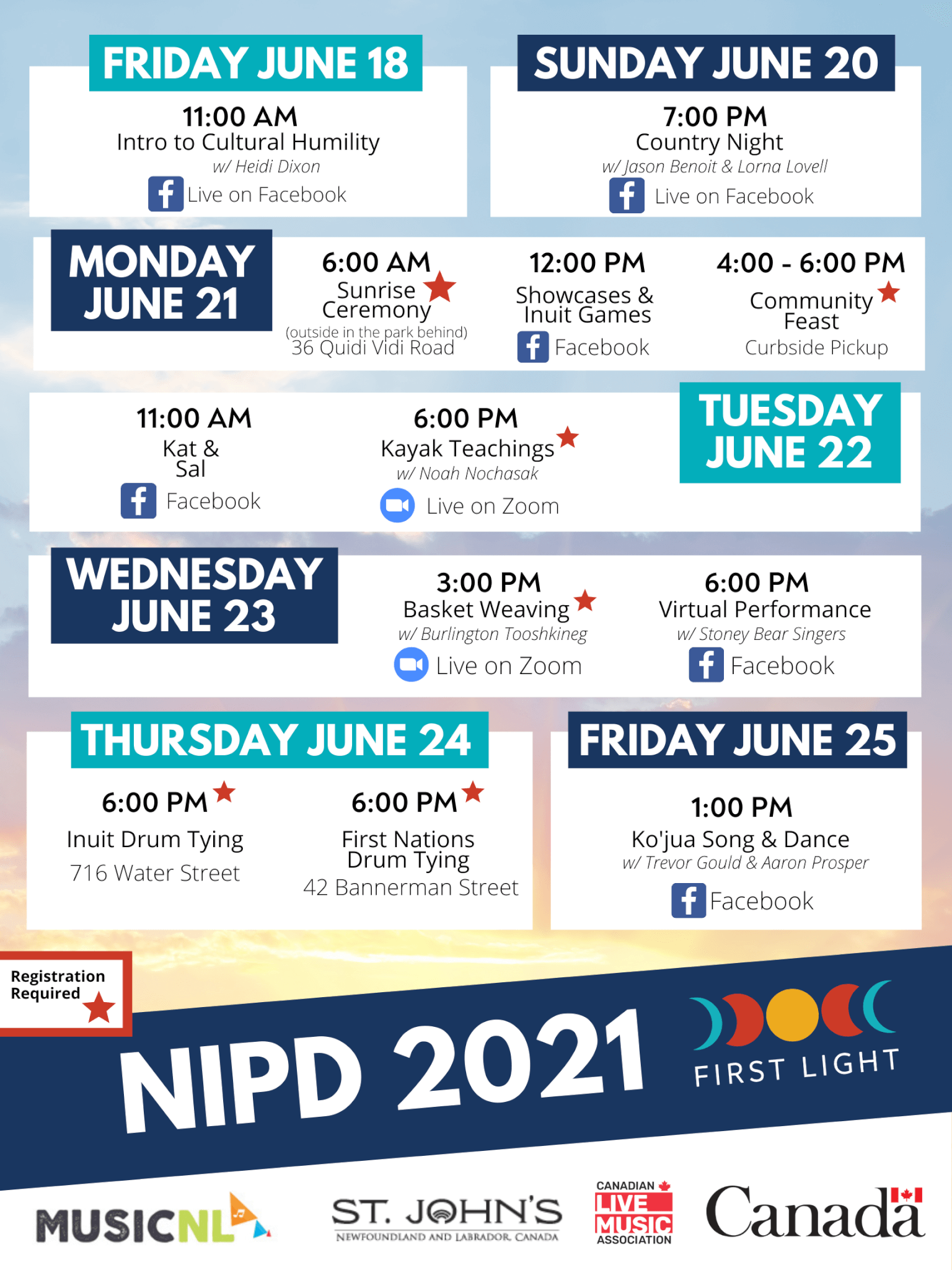 National Indigenous Peoples Day (NIPD) happens every year on June 21, as a day to celebrate the diverse Indigenous cultures across the country. The summer solstice was chosen for National Indigenous Peoples Day, as many Indigenous communities have celebrated on or near this day due to the significance of the summer solstice as the longest day of the year.
Here on this page, we've collected a list of resources to help you celebrate NIPD this year, as well as information on First Light's events for NIPD 2021. We will be updating this page within the next couple of weeks with new information and resources – so stay tuned for more!

First Light is also calling on everyone to wear orange on July 1 to show solidarity with those who survived residential schools across Canada and to remember those who never made it home. We also encourage you to wear your orange shirt any day of the year to show your support for decolonizing spaces, educating others, and recognizing Indigenous rights.
Shirts are $20 each, and can be purchased at bit.ly/decolonizeYYT – all proceeds going towards the development of First Light's Residential Schools Survivor Memorial Garden.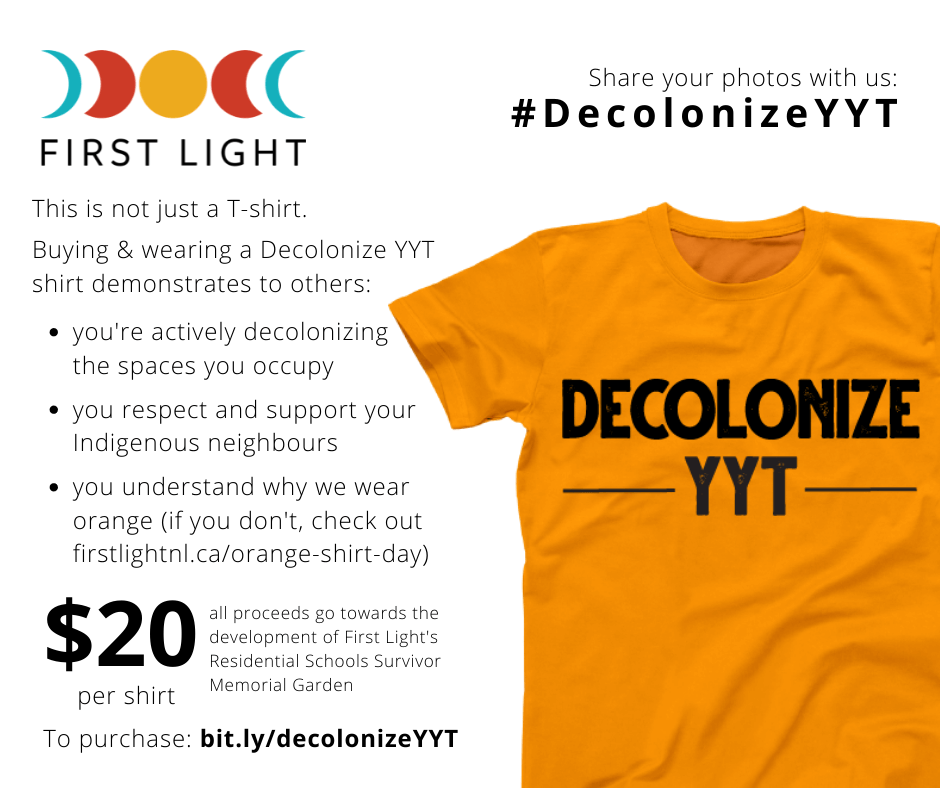 You can also make a difference to the First Light community by donating today. Every donation contributes to the betterment of our organization as well as the wide range of programs and services we offer. All donations are tax deductible. To make a monetary donation, you may do so online below:
Gaining an understanding of the Indigenous cultures in our province is important if you want to celebrate on NIPD. The following list of resources are meant to add on to our Indigenous Cultural Diversity Training. For more information on our training program or to book a session, visit firstlightnl.ca/training or email [email protected]