At First Light we recognize that July 1st presents an opportunity for reflection, tradition and gathering. While First Light chooses not to formally participate in organized celebrations on July 1st, we encourage everyone to use this day to reflect on the past, celebrate progress, and learn about what still needs to be done to create a future that is prosperous for all Canadians.
Thank you for visiting our website! We hope that the information and resources that follow can be helpful in processing our country's complicated past, while helping to identify ways that you can participate in building a Canada where July 1st is a day of Celebration for all.

Resources
Some businesses and organizations choose to publicly stand with Indigenous organizations in acknowledging the complicated history of our country on July 1st. If you wish to do so, we encourage you to consider the following when drafting a statement:
Acknowledging the Indigenous communities in your region and/or province is an essential part of educating others and respecting the original caretakers of this land. It is important to do this in an authentic way, giving consideration to your audience and sending a message that speaks to the past, present and future. Drafting this statement will take time, research and reflection. To start your research, check out the Land Acknowledgement resource on our website. Reference the Truth and Reconciliation Commission Calls to Action, and identify those that your business or organization are actively working on.
Outline how your business has chosen to acknowledge July 1st and what you encourage your customers or communities to do in solidarity.
Publicly call on government to equitably support the core operations of Friendship Centre's in Newfoundland and Labrador in a manner that is in line with other community serving NGO's

Support Indigenous Businesses:
There are so many Indigenous businesses, artists, and creators to support out there. We asked First Light staff for their recommendations, and got so many, that we couldn't fit them all on this page! Check out our list of recommendations here.
Do your own research for Indigenous artists, musicians, and businesses to support – our list is only a place to start!
Recommended Books:
Books about Indigenous Cultures
Books about Residential Schools
Initiatives
First Light was thrilled to be approached by local designer Melanie Jacqueline to collaborate for an initiative that would educate her audience, while financially supporting our Residential School Memorial Garden. Like many Canadians, MJ was moved to action when learning of the 215 unmarked graves discovered at a Canadian Residential school in June of last year, and approached the organization with an idea. The collaboration features MJ's signature heart sweater design, with a bold orange heart to honour residential school survivors while celebrating the right to wear what makes us feel good. Pre-orders for the custom designed orange heart sweaters, along with other designs will open on July 1st, and links to purchase will be available on our social media and at melaniejacqueline.com.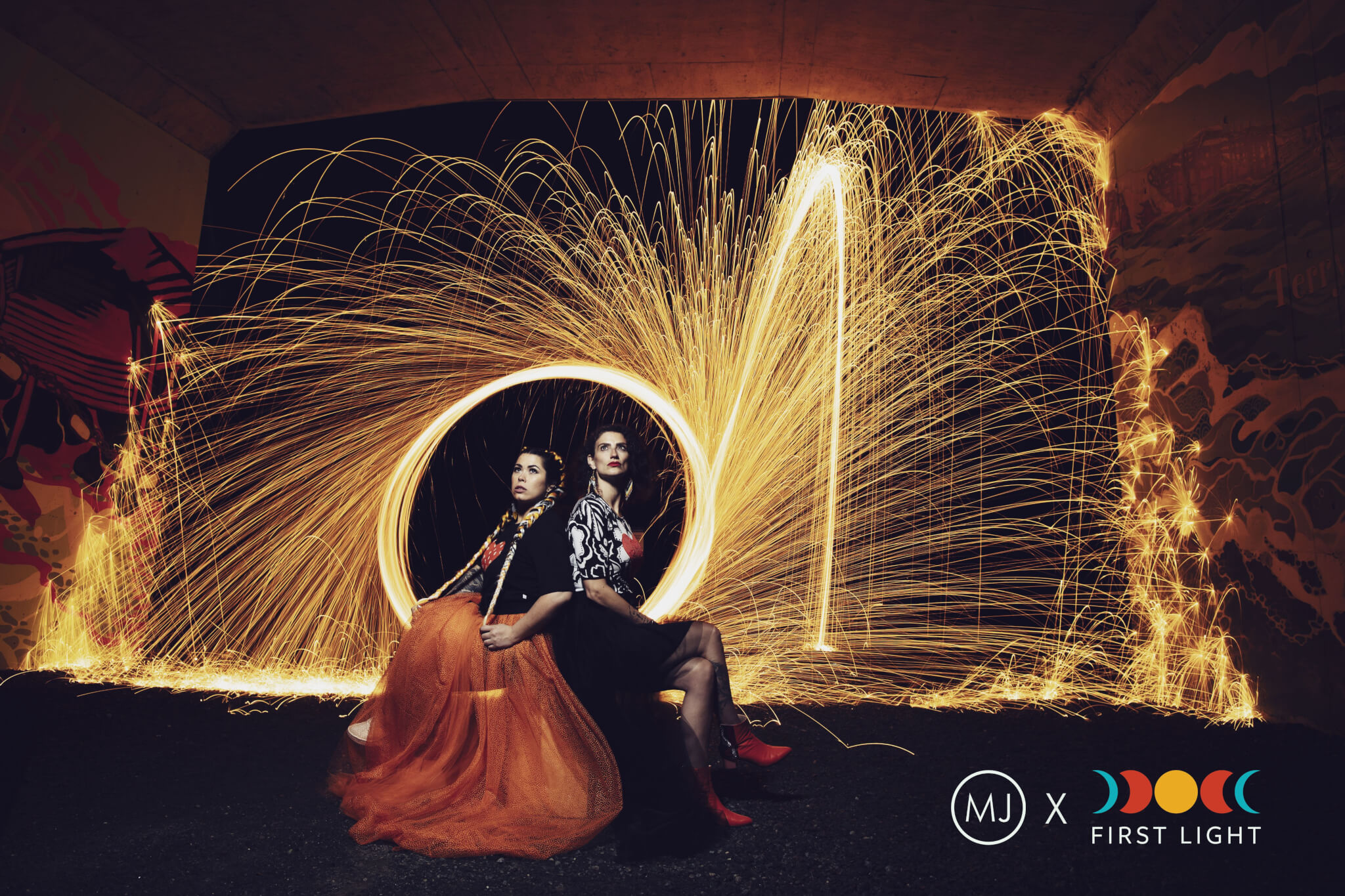 Donate
If you would like to make a donation, you may do so online – any donations we receive will go towards the development of a residential school memorial garden at 40 Quidi Vidi Road.
The garden will be a space for people to learn about the history of the residential school system, to recognize the strength and resilience of our survivors, and to celebrate the Indigenous cultures in our province. The garden is being designed in consultation with Elders & residential school survivors, and will be built by Mills and Wright Landscape Architecture Inc.
More information on the residential school memorial garden.