Spirit Song Festival is a celebration of Indigenous Arts and Culture that has been running annually in St. John's since 2013. Now in its 9th season, Spirit Song has grown into a multi-day event which boasts world class performances, traditional and contemporary knowledge sharing events as well as artist in residence series.
The festival is enjoyed by Indigenous and non-Indigenous audiences alike. Spirit Song aims to support and promote Indigenous artists, strengthen our sense of community, as well as provide an opportunity for the greater public to experience the incredible work created by Indigenous artists from across Canada.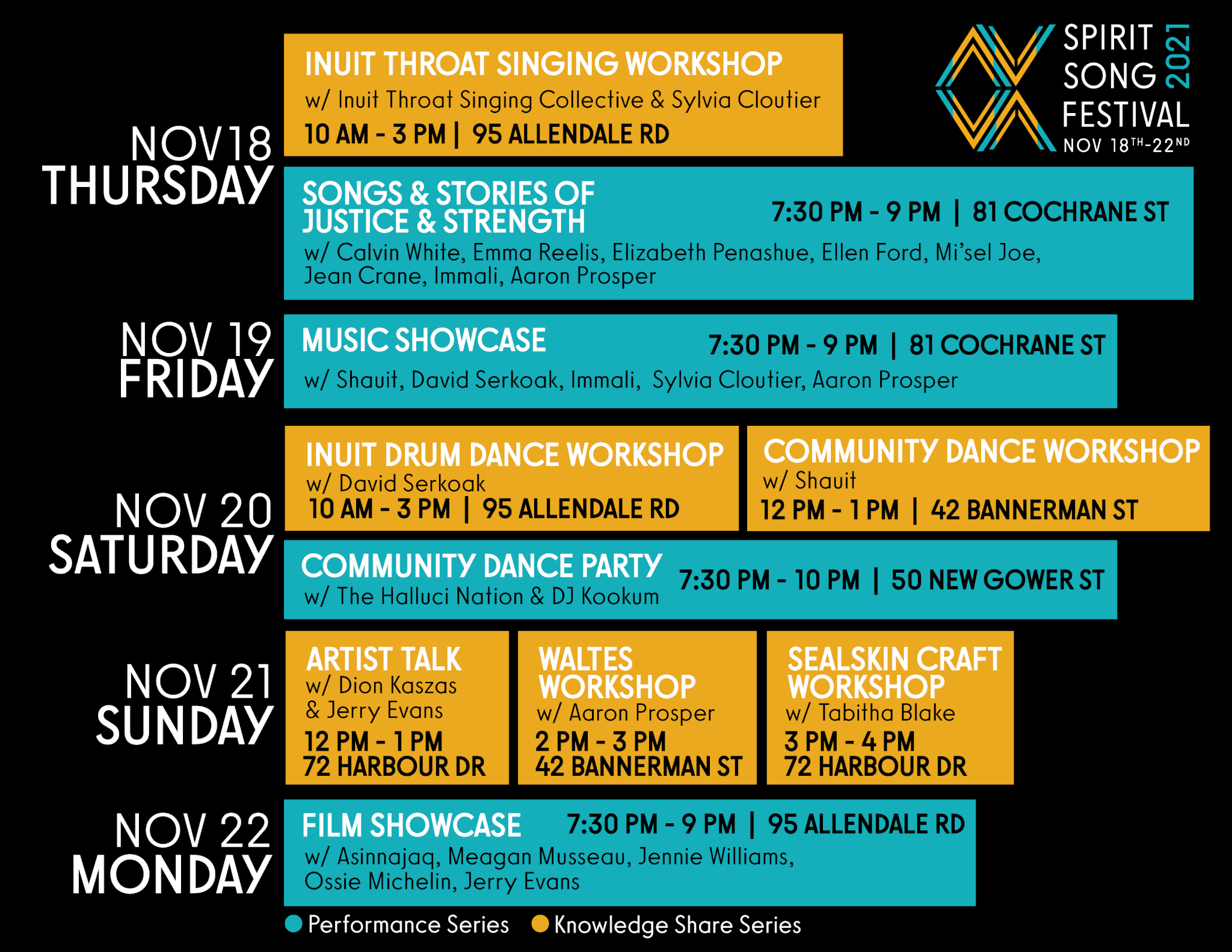 Listen to our Spirit Song Festival playlist – including artists from past years, and some who will be joining us for SSF 2021!
(There are two versions of this playlist, one for Spotify & one for Apple Music. If you cannot see one of these, switching to another internet browser may help! )