Heart of the Root features five Indigenous Artists from the ancestral, traditional, and contemporary homelands of the Mi'kmaq, Innu, and Inuit, and ancestral territory of the Beothuk within the province of Newfoundland and Labrador. This exhibition brings together artists who work with customary art and cultural practices such as stitching, weaving, carving, material harvesting, and tool building to participate in a cultural continuum.
The artists center a main aspect of their creative practices. By doing so, we highlight the ways in which working with materials becomes a significant form of storytelling. Billy Joe is a Mi'kmaw canoe builder from Conne River who harvests birch bark, spruce root and gum to build a Beothuk style canoe. Megan Samms is a Mi'kmaw and Nlaka'pamux natural-dyer and handweaver who generates a series of woven blanket templates that incorporate Indigenous designs specific to her lineage. Melissa Tremblett is an Innu visual artist from Sheshatshiu, currently based in Corner Brook, who is beading long forest-green strands to mimic nylon rope for tying fishing nets. Monika Rumbolt is a southern-Inuk visual artist who shares her love of working with caribou hide, from cutting and dyeing to tufting. Mina Campbell is an Inuk woman from North West River who builds an ulu from start to finish while sharing memories of her grandmother using the tool to harvest seal meat. Together, the artists share their voices and creative processes while working on individual artworks. The stories and perspectives shared by Billy, Megan, Melissa, Monika, and Mina during their creative process is the central theme of the exhibition, rather than emphasizing finished products.
The exhibition title, Heart of the Root, was decided on during my visit with Billy Joe in Conne River. He was showing me how to prepare spruce roots for sewing the birch bark canoe. As we were splitting, he taught me to remove the Heart of the Root in order for the root to be strong enough to sew with. In that moment, I felt deep and inherent gratitude for the heart (in both human and more-than-human forms) as well as the earth. Both support the root to grow strong, to be harvested and prepared for stitching. The Heart of the Root gives of itself in order to transform and provide a new purpose for the natural material. The materials used by all the artists move through their hands and hearts, growing the roots of artistic creation, grounded and carried by love.
Regenerative energy coming through makers' hands serves to create objects and designs which impact the ways we relate to ourselves, our kin, and the world. Within this exhibition, each artistic practice transforms from a root into a digital thread through the medium of video. The artist videos interweave into a larger narrative. This narrative transmits from our territories and from our own perspectives as Indigenous Peoples in the Arts. By translating artistic practices into an online exhibition, we open a space for Indigenous frequencies to shine and transmit digital threads to regional, national, and international audiences. Artists hold a special ability to activate intergenerational portals through creation and, by doing so, tap into a flux with our ancestors of the past and descendants of the future.
Together, we are launching a project that speaks to the strength of working as kin in community. In each artwork, and in Heart of the Root, we are sharing our courage and using our gifts to contribute to our existing ways of making, doing, and caring for one another to generate new pathways within Indigenous Arts.
Meagan Musseau
Elmastukwek (Bay of Islands), Newfoundland
Meagan Musseau is a L'nu woman from Elmastukwek, Ktaqmkuk territory (Bay of Islands, Newfoundland). She is passionate about utilizing her experiences in arts and culture to support and elevate more artistic voices from the Eastern region of Turtle Island. Meagan currently works as Indigneous Curator for the Spirit Song Festival 2022 Digital Exhibition. She designed an artist video project and curated a group exhibition titled, Heart of the Root, which features five Indigenous artists from Newfoundland and Labrador. Over the past four years, she participated as an artist at Spirit Song Festival in areas including dance, performance, visual arts, film, as well as an artist residency and workshop facilitator.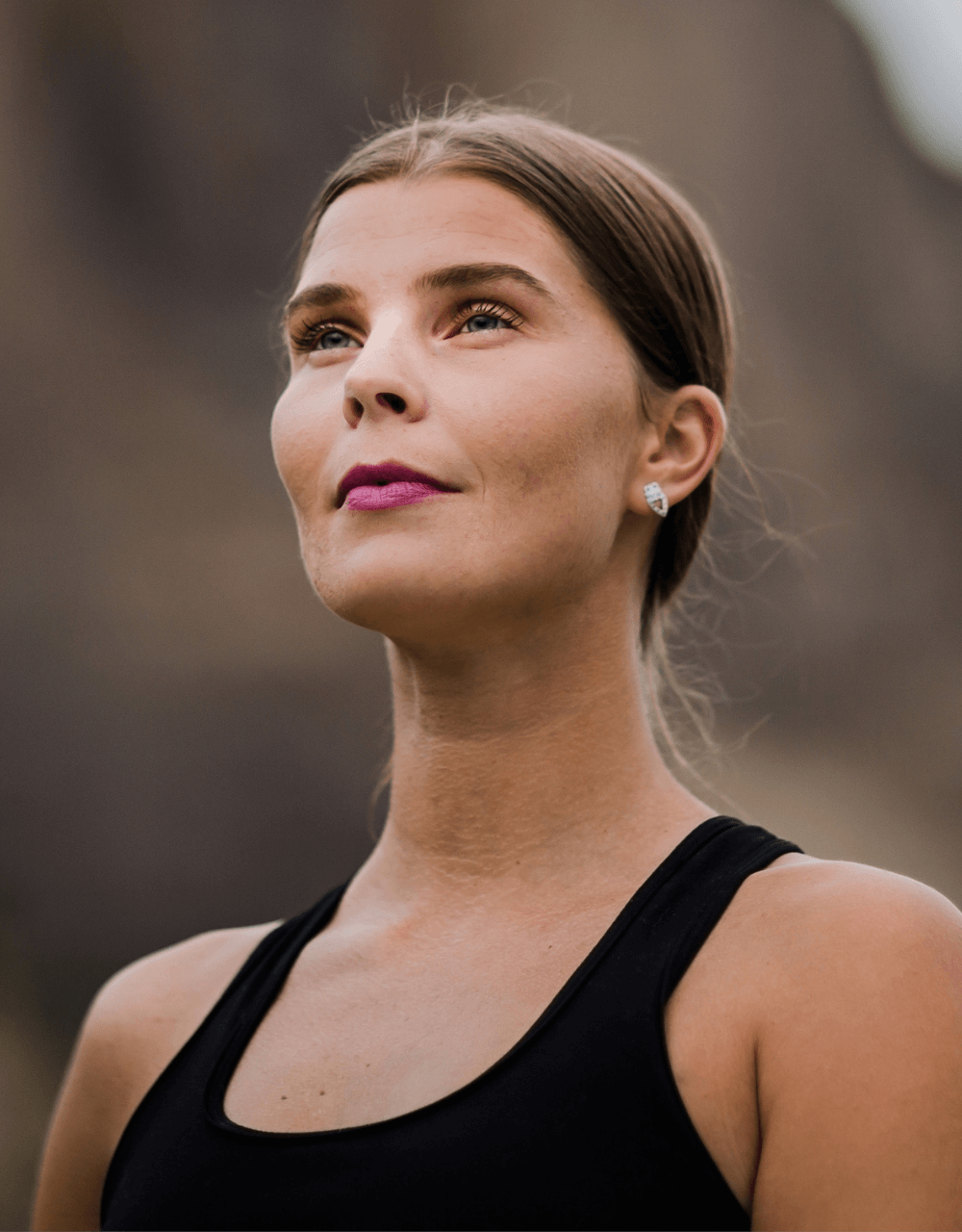 First Light Centre for Performance and Creativity is an Indigenous-led, not-for-profit professional arts centre. It is dedicated to the creation, curation and exhibition of traditional and contemporary art, as well as striving to provide accessible, affordable, and inclusive spaces and production services in downtown St. John's. First Light's arts initiatives support the celebration and revitalization of Indigenous arts and culture, and aim to increase visibility of Indigenous arts in the greater community. In 2023, First Light plans to launch an Indigenous Arts Collective that will provide programs and services to elevate the careers of Indigenous artists and arts workers of Newfoundland and Labrador.