First Voice Appoints Six New Community Advocates
FOR IMMEDIATE RELEASE
This media release is also available in PDF.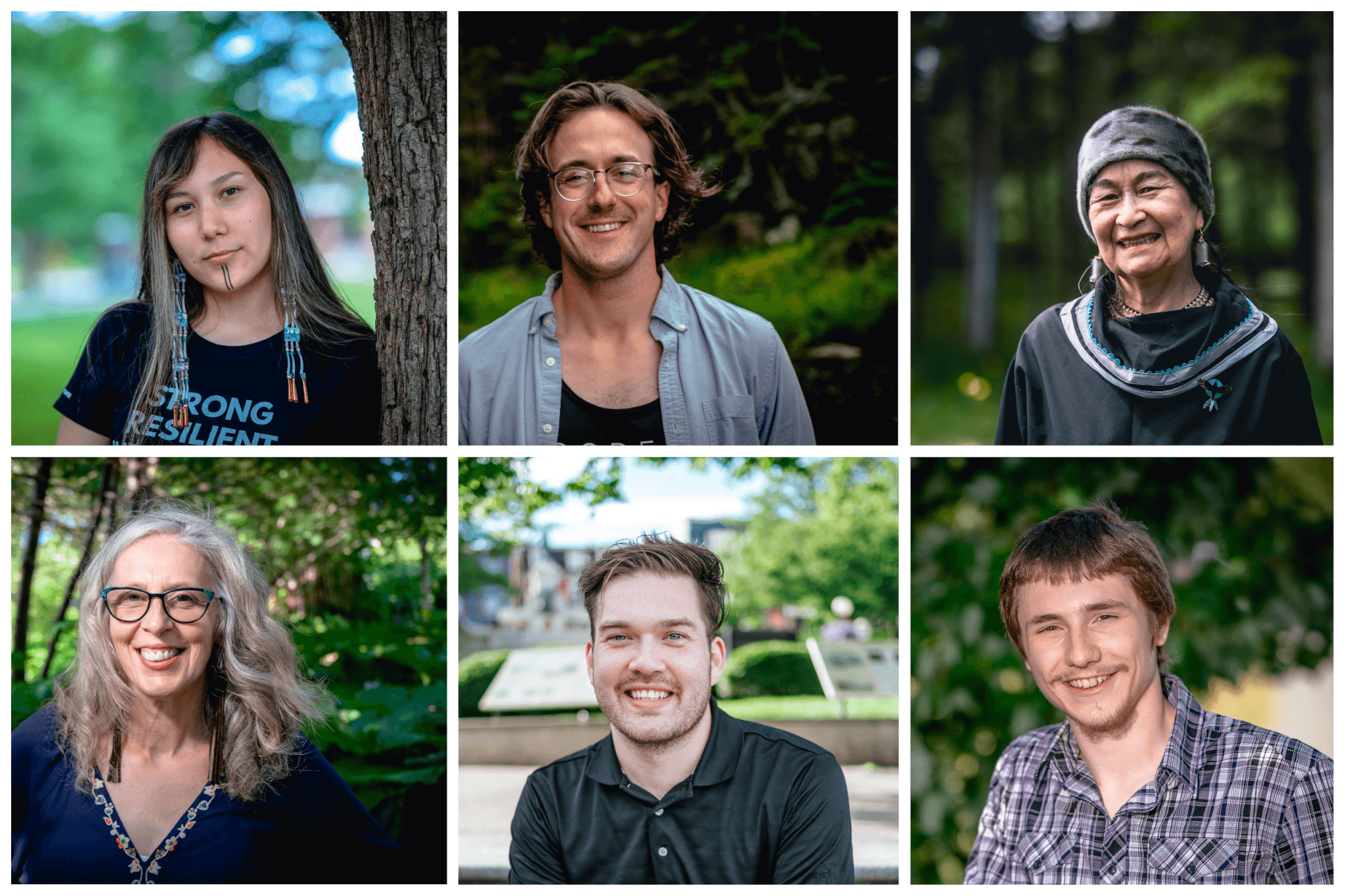 St. John's, NL — First Voice is proud to announce today the appointment of six new Community Advocates. Following a competitive process that was led by the coalition's organizational Partners, Community Advocates were selected to represent the diverse perspectives, priorities, values, and identities of the St. John's urban Indigenous community.
Today's appointments include the following individuals:
Draco Dunphy, a student organizer;
Michael Lannon, a criminal justice reform advocate;
Jordan Lawrence, a mental health and addictions advocate;
Daphne March, an Indigenous entrepreneur;
Angelica Vincent, an Indigenous rights activist; and
Charlotte Winters-Fost, a retired special needs teacher and co-founder of First Light.
"We're thrilled to be welcoming these six outstanding individuals to our Partnership Table," said Justin Campbell, Program Manager for First Voice. "As we prepare to launch a number of new projects focused on systemic change in areas such as health, education, employment, housing, justice, and more, it's critical that our coalition reflect the urban Indigenous community whose interests it serves."
Profiles of all six Community Advocates are available online at firstvoicenl.ca. Terms of appointment run until March 31, 2022, with the possibility of extensions.
###
Media Contact
Justin Campbell
Manager of Research and Advocacy Programs
First Light St. John's Friendship Centre
[email protected]
709-690-0636
www.firstvoicenl.ca
About First Voice
Launched in 2019 by First Light in collaboration with Indigenous Services Canada, First Voice is a coalition of Indigenous Peoples, service providers, and all levels of government working together to advance truth and reconciliation in St. John's, Newfoundland and Labrador. Our work focuses on promoting and supporting local implementation of the Calls to Action of the Truth and Reconciliation Commission (TRC), the Calls for Justice of the National Inquiry into Missing and Murdered Indigenous Women and Girls (MMIWG), and the United Nations Declaration on the Rights of Indigenous Peoples (UNDRIP).